Ian Holm
Age: 35 Grade: 12th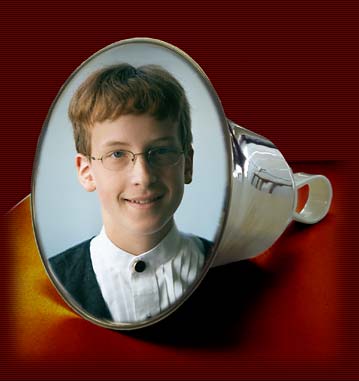 Ian's favorite subjects in school are math and computers. He likes to do research and school work on the computer, and for fun he loves to play computer games or paintballing with his friends. He also enjoys learning to program on the computer. He is known for his knowledge about computers and often gets asked for help with them. His favorite food is Krispy Kream doughnuts, they are so soft they melt in your mouth.
This is Ian's 5th year in ROF. It has increased his social skills and given him many opportunities to meet new people. He also recalls the many incredible landmarks and buildings he has been able to see on tour and at concerts. Ian has really enjoyed the great friends he has made in ROF and the opportunities for travel around the country. He loves meeting people after performances and going to cool churches.
Ian is currently attending Upper Columbia Academy, a private boarding school near Spokane, WA. He is an active member of the school band playing the euphonium and is working in the music department doing videography. Next year he will be attending Walla Walla College in eastern Washington. His goal is to get a job as a computer programmer for Apple Computer in the Silicon Valley.