Sally Olsson
Age: 16 Grade: 11th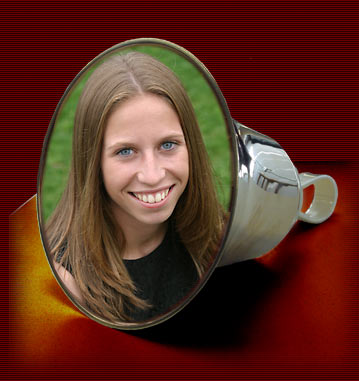 This is Sally's fourth year with ROF. When she isn't in school, Sally likes to shop, lay out in the sun, sleep, play soccer, go camping, snow boarding, water tubing, hanging with friends, and once in a while, play tennis. She loves any kind of candy and ice cream (when she can get her hands on some.) Other food she gets cravings for at times include Sushi, all kinds of pasta, and Chinese food. Her favorite donuts are Krispy Kreme. She loves the summer season the best, and the sun shine to lay out in, but absolutely hates any kind of bugs or spiders.
Regarding her ROF experiences, it has all been good. It has made her realize what 13 teenagers can do for people. She has seen many people blessed after playing for them in a concert. She has enjoyed the friends she has made in ROF and the fact that she gets out of going to school.
This year Sally is attending Century High School in Hillsboro, OR. Her favorite subjects in school are English (because she likes the writing assignments) and World History (because she gets to watch TV). Her plans after Century H.S. include going to college and then getting a doctorate degree. Her goal in life is to enjoy every bit of it. She wants to be a nurse for children and play soccer as long as she can!