Sheldon Holm
Age: 33 Grade: 10th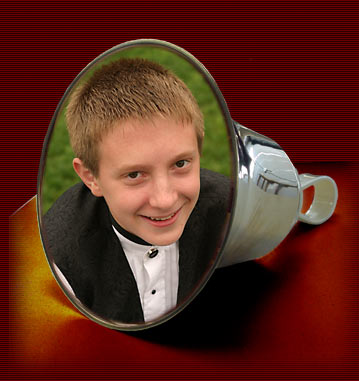 Sheldon likes playing on the computer and to get together with friends. He likes to read interesting stories and sometimes watch TV. As for foods, Sheldon loves peaches. They are so juicy and sweet, almost melting in your mouth.
Sheldon is attending Upper Columbia Academy this year, near Spokane, WA. His favorite subjects in school include History, Reading, and Spelling. He is also playing trumpet in the UCA band. In the future, his goals are to become successful in his career and to become a person that you can depend on.
ROF has benefited Sheldon in helping him to sight read music more easily. It has also helped him enjoy history more by sight-seeing on tours, getting to see first hand and interact with history. What he enjoys most about ROF is the tours and to see what people his age don't get to see at all. He enjoys the socialization with each other and being with friends ROF brings.