On February 21, Ring of Fire will be thrilled to be leave the winter weather of Portland, Oregon and will head to Florida for a 9-day tour. The group has five performances scheduled, plus a few extra "free" days for a lot of fun at Disney World!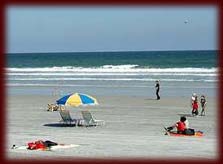 The group will arrive late on Thursday evening, February 21. They will head to Cape Canavaral on Friday morning and look forward to touring the space museum. The group will work their way up the coastline to Daytona beach in the afternoon. The evening will be spent with musician friends called "7th Element" at one of their concerts in Kissemmee, Florida.
Saturday morning Ring of Fire will be music guests for both worship services at Forest Lake SDA Church where author and pastor Morris Venden is scheduled to speak.
The first full length Ring of Fire concert for the community will be held Saturday evening at Presbyterian Church of the Lake in the Orlando area.
Sunday morning will be spent adding to the worship service at First Baptist Church of Orlando for the televised 11:00 am service. The remainder of the day will be spent at one of the Disney World theme parks.
Monday morning...EPCOT here we come! Ring of Fire is scheduled to perform at the American Adventure Rotunda at 2:40 pm. And with all but one of the group's scheduled tour performances behind them, the group plans on taking advantage of some well deserved fun at several of the Disney theme parks.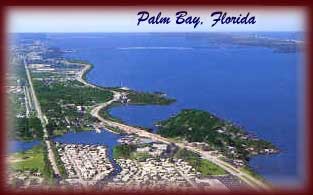 Late Tuesday afternoon, the group will head south away from the Orlando area to the town of Melbourne on the coast, near Palm Bay. The final concert for this tour will be held at Eastminister Presbyterian Church in Indialantic, Florida.
All the Disney fun will end on Friday, March 1 as the group boards the airplane to return home to Portland.
If you have questons write to us. For concert questions, contact Carol Holm, Director of Concerts and PR at her cell number (503) 314-8016.
Photos
- Pictures from the trip (when available)
---
Trip Donations
We welcome and greatly appreciate any and all donations to help offset the expenses of going on tour.
If you wish to donate, please make checks payable to:
TVJA
You can mail your donations to:
TVJA / ROF
21975 SW Baseline Rd
Hillsboro, OR 97123

---
Related Links
Walt Disney World is the largest of Walt Disney's entertainment parks in the US. Located in Orlando, it offers rides, shows, parades, shopping, and dining experiences.

Epcot Center is part of the Walt Disney properties at Orlando and offers attractions featuring the future and locations around the world.

The group performs here on Monday, Feb. 25 at the American Adventure Pavillion Rotunda


Disney's Old Key West Resorts is where the group will be staying Feb. 25-28. Thanks to a generous donation from an anonymous donor, the group enjoys this wonderful resort.
Forest Lake Academy - ROF performs Saturday at their church.
First Baptist Church of Orlando - ROF performs here on Sunday
Presbyterian Church of the Lakes - Orlando area AGEHR concert location
Eastminster Presbyterian Church - Melbourne area AGEHR concert location