Ring of Fire is headed to Mid-America in February 2004! For 11 days, ROF will be traveling to Illinois, Michigan, Pennsylvania, Ohio, and Indiana. If you live in one of these states, ROF invites you to come experience their live concert at a venue near you.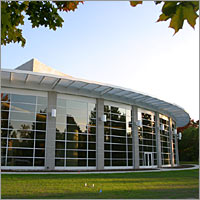 Leaving Feb. 6 ROF flies to Chicago and then drives to Berrien Springs, MI for their first concert at Andrews University. They will be performing in their new Howard Performing Arts Center which opened last October. Saturday night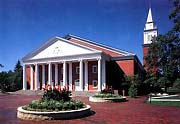 ROF heads west of Chicago to perform at Wheaton College's Edman Memorial Chapel. Participating in their Artist Series, ROF will be performing with the amazing Glen Ellyn Children's Chorus. This is a ticketed event so get your tickets early!
Sunday is a busy day, starting with a worship service performance at the Moody Church in downtown Chicago. This will be their 2nd appearance at this church. Then in the early afternoon ROF heads for Geneva, IL for their 3rd appearance there. That evening they perform for Chicago again at the St. Marks Lutheran Church.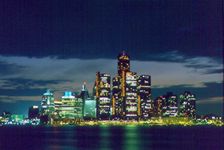 Monday (2/9) ROF heads for Motor City USA...Detroit, MI for an evening concert at the Trinity Presbyterian Evangelical Church in Plymouth. Tuesday (2/10) they're at the First United Methodist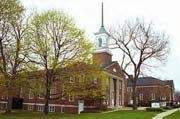 Church in Cleveland, OH for a full evening concert. Wednesday (2/11) it's Pittsburgh, PA with an evening concert at St. Paul's United Methodist Church.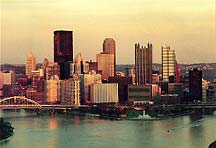 Thursday evening (2/12) ROF has a concert performing at the Grace Bretheran Church of Columbus, OH. Then on Friday evening in neighboring Worthington, they perform a concert at the SDA Church. Saturday they head for Kettering where they perform for the morning church service at the Kettering SDA Church. Saturday night they will be in Cincinnati for a concert at the Crestview Presbyterian Church.

Sunday they drive to Indianapolis, IN for an early afternoon concert at the St. Luke's United Methodist Church. The groups final tour concert will be in Springfield, IL at the Laurel United Methodist Church Monday evening.

To contact the group while on tour, please call Carol Holm, Director of Concerts and PR, at 503-314-8016. If you have questions before we leave, don't hesitate to write to us. Hope to see you soon!