On November 15, Ring of Fire begins their first tour of this performance year, heading to America's heartland. This is a whirl-wind tour covering five states, with over 15 appearances in just 10 days. We hope that you can make it to one of these concerts and experience the energy and excitement of Ring of Fire!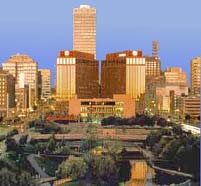 Flying into Kansas City, the group will first head to Lincoln, NE where they will be guests of Union College. There are two concerts in the area, one Friday night in Lincoln, then Saturday morning there will be church service appearances at the college church.
Saturday afternoon the group heads to Omaha where there is a full concert in the evening. Sunday morning, there will be church service appearances and after church we head to Des Moines, in central Iowa, for a Sunday evening concert.
Monday and Tuesday will be spent in the Chicago area with two full concerts in the evenings. Before leaving Illinois, the group will perform in Bloomington on Wednesday evening.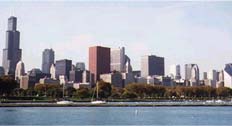 After a few hours of sightseeing in St. Louis, the group will perform at another full concert (their 7th so far) on Thursday evening.
Friday morning the group heads back to Kansas city for a weekend of meetings and performances for Adventist Health Systems, a major sponsor of this tour.
People often ask ROF members what they enjoy most about being in the group, they often respond "the fun experiences on tour." We anticipate that by the end of this month, they will all have many more stories to share of the exciting adventures shared…
To contact the group while on tour, please call Carol Holm, Director of Concerts and PR, at 503-314-8016. If you have questions before we leave, don't hesitate to write to us. Hope to see you soon!